Microsoft Dynamics 365 F&O, the platform for the CAPcargo Transport Management System is the best ERP system when it comes to product features, user satisfaction, vendor experience and capabilities. Great achievement!
Software Review's has published in April 2020 their results from the latest customer rankings in their Data Quadrant Report for Enterprise Resource Planning. 1107 customers review were completed, evaluating 22 ERP systems. Microsoft Dynamics 365 for Finance and Operations has achieved with 8.2 out of 10 the highest composite score. Best in e.g. business value crated, breadth of features, quality of features, product strategy and rate of improvement, usability and intuitiveness or ease of customization and implementation.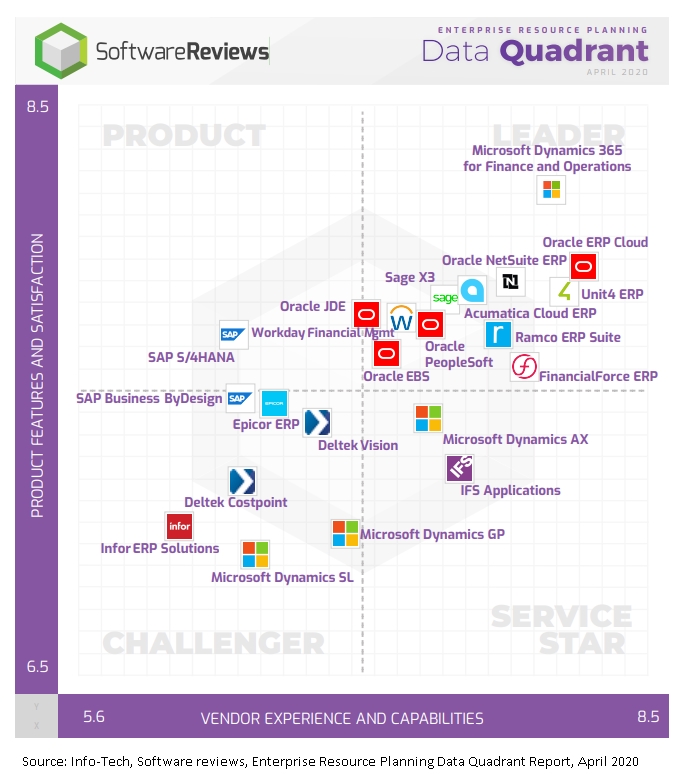 CAPcargo is building its application fully embedded into Microsoft Dynamics 365 for Finance and Operations. We as product editor, but of course also our customers, feel the advantage of this powerful platform every day. Nice to have it confirmed that we are on the right track.