From the 25 – 27 March 2019 the Microsoft Business Applications partner community will meet at the RAI in Amsterdam to learn and work closely with Microsoft Leadership, ISVs, business experts, other partner and the tech community.
That's why you should attend the conference:
An eXtreme365 agenda offers deep tracks of partner learning: Market and Sell Dynamics 365, What's new in Dynamics 365, Build Your Dynamics 365 Business, Dynamics 365 for Developers and more!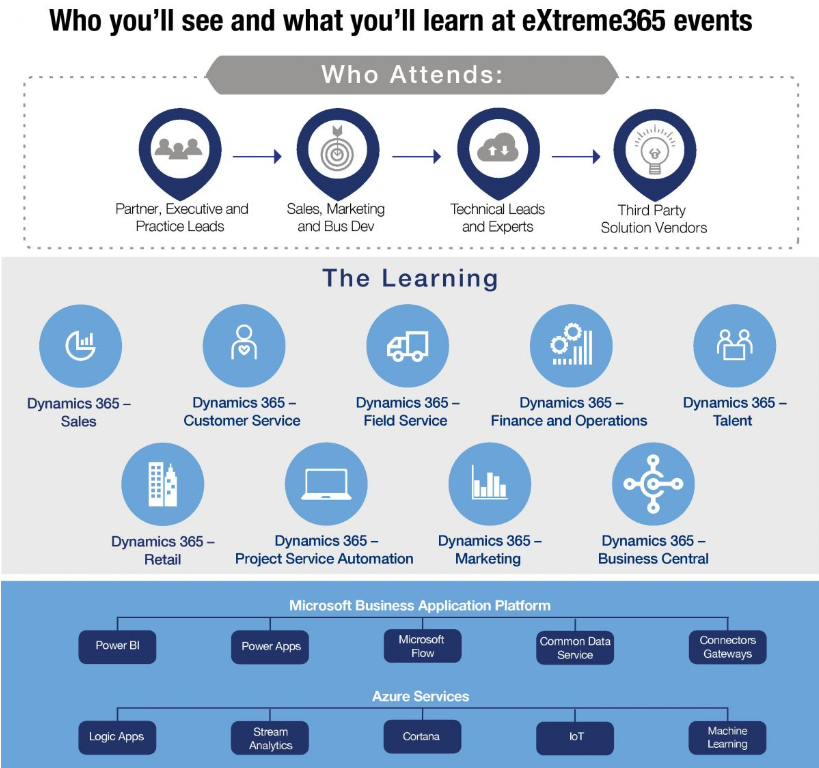 For further information please visit: https://extreme365.com/events-europe/
Looking forward meeting you. If you would like to arrange a meeting, please get in contact with us.