The development of the CAPcargo driver app is proceeding quickly. Together with the CAPcargo 9.0 feature release the app is now available under alpha track testing on the google play store.
The initial tour planning must be adjusted often during the day, updates needs to be sent to the driver, customers are asking for tracking information. The close connection between dispatching office and driver is essential for the successful day to day operation of a transportation or fleet operating company. "We believe more and more very customer specific logistic services have to be offered to the market", says Mike Laib, Managing Director of CAPcargo. "With such a wide range of variable services, it is nearly impossible for a driver to know, which operations he has to follow in which case. The CAPcargo driver app brings relieve and the driver is guided and supported in his work."
The architecture of the CAPcargo driver app follows three main principles:
Link between Transport Management System and device. Out of the box two-way automated data exchange.
Action control: The logic, which action to be done in which case is configured and controlled in the TMS. Thanks to this approach it is easily possible to add logic and additional scenarios without touching the phone app.
Access device native features: mobile devices are offering a wide range of tools which we can re-use for our purpose, like geo position, camera, digital signature, scanning, telephone integration, etc.
The CAPcargo driver app is running on every android phone or industrial device with android operation system. With the step, to publish the app under the alpha track for testing, an important milestone has been taken. First customers can start now with the implementation of the driver app. The collected customer feedback will flow directly into the further development of the solution.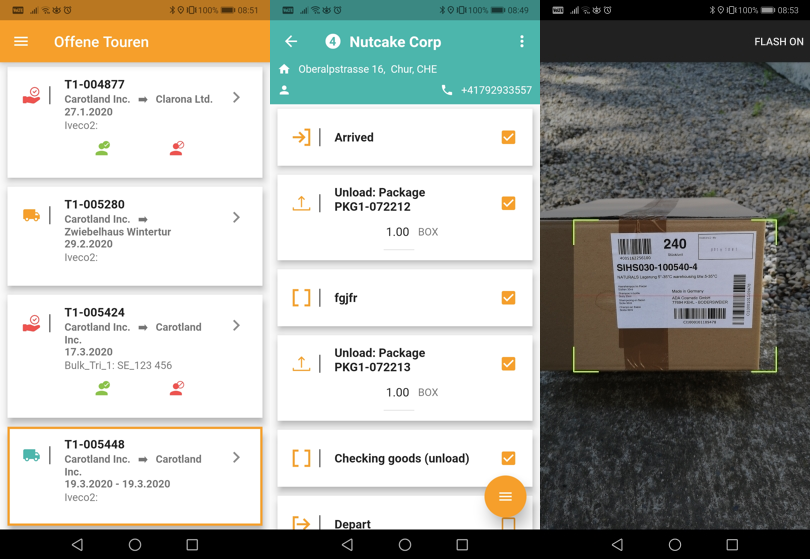 CAPcargo driver app, tour overview, tour actions and scanning